There is a strong increase in the number of people who choose to have medical procedures done to improve their appearance. But to redefine own self; one needs the help of a trusted name in the field of cosmetic surgery and an expert doctor as a surgeon.
'Elite cosmetic surgery, LASER and Hair transplant centre' based in Nashik, is one of the leading cosmetic surgery clinics in India. It is named as North Maharashtra's one of the top centers for plastic surgery in the field. Elite Cosmetic Surgery is emerging as Center of medical tourism for various cosmetic procedures.
Once it comes to cosmetic surgeries, the trust and expertise of the surgeon is the key factor. Dr. Manoj Bachhav has been trained from one of the most prestigious institutes of India LTMMC Sion (M.S.) and KEM Hospital Mumbai (M.Ch). He has honed his skills from prominent figures in the plastic Surgery like Dr. Puri, Dr. Dhami, Dr. Vij, etc. Dr. Manoj has been treating patients throughout the nation and also performed procedures on international patients also.
For his work, Dr. Manoj has been awarded 'Vasudhan Arjin LASER fellowship' by Association of plastic Surgeons of India at National Conference of Plastic surgeon in Lucknow in 2017. Also, he is fellow of American college of surgeon USA. He has authored various research articles in national and international research journals. He is one of only a handful of surgeons with expertise in cosmetic surgeries like Rhinoplasty, breast implant, Natural and superdense advanced hair transplant, LASER varicose veins and cosmetic LASER procedures etc.
Rhinoplasty
Rhinoplasty is commonly referred to as a 'nose job'. The motivation for Rhinoplasty can be to change the appearance of the nose, improve breathing, or both.
At 'Elite Cosmetic', Dr. Bachhav plays an important role in developing and adopting. It is one of the toughest surgeries in the field of plastic surgery which requires utmost surgical skill along with artistic articulation of techniques.
Hair Transplant
Elite cosmetic surgery' takes pride in boasting thousands of successful natural looking hair transplant results. Superdense, natural looking hairline is the midas touch of Dr. Manoj Bachhav. Currently, he is the only solution for rejuvenation of the failed hair transplant previously done at some other commercial center. Many of its patients are not only from North Maharashtra but also from all over India. There are some patients who have flown down from other countries like Turkey, Qatar, Australia etc for hair transplant and re-hair transplant. Hair transplant surgery is not a mere technical surgery, you need an artistic vision to create natural looking hairline. Dr Bachhav employs the newest technique advanced FUE minimising the handling of grafts, ensuring 100% survival.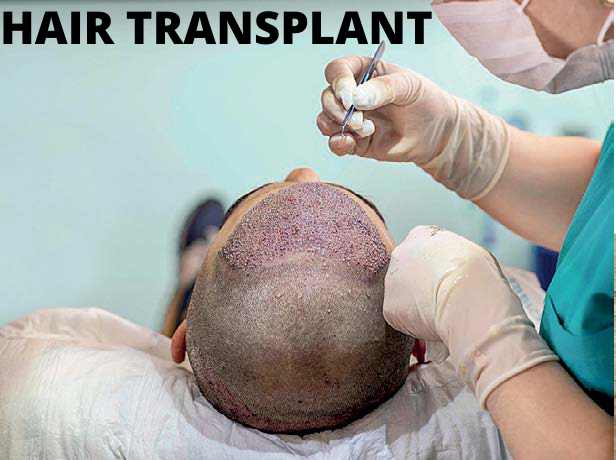 Most advanced LASER for Varicose Veins
Most advanced LASER for Varicose Veins are twisted, enlarged, and painful veins that fill with blood. They usually develop in the legs and are raised above the surface of the skin. They aren't life-threatening but can cause discomfort. Dr. Bachhav explains, "Varicose veins are very common, affecting about 30% of people. they become more common with age and can be successfully treated with surgery and LASER". Elite Cosmetic has been one of the few center in Maharashtra has the world famous biolitec Leonardo 45 laser for the effective treatment of Varicose veins.
LIPOSUCTION
Liposuction is a surgical procedure that uses a suction technique to remove fat from specific areas of the body, such as the abdomen, hips, thighs, buttocks, arms or neck. It also helps to shape these areas. Other names for liposuction include 'lipoplasty' and 'body contouring'. Liposuction being a day care surgery, at 'Elite', the patient gets discharged on the day of surgery itself.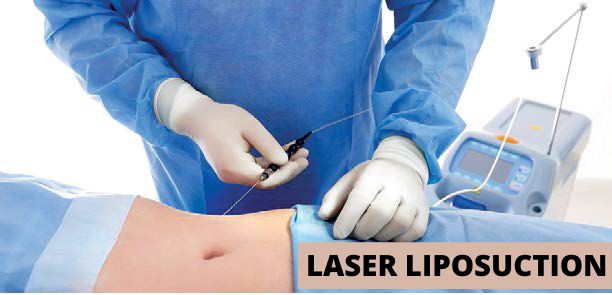 Breast implant
Breast implant once a taboo procedure is now being commonly performed owing to safety and new generation of imported implants, reducing the chances of complications and natural looking results in Nashik city at Elite Center. Natural looking breast implant with small incision, minimum downtime with insignificant scar is trademark of Elite.
Apart from those mentioned above, some important treatments including body contouring scar, kelloid treatment, skin rejuvenation, facial surgery, reconstructive surgery, anti-aging surgery like facelift, blepharoplasty, and ear lobe repair as well, are offered by this center. Moreover, 'Elite Cosmetic surgery' has fully equipped, world class cosmetic LASER technology and surgical center available to remove unwanted hair from the face of your body, tattoo removal, acne scar removal and facial rejuvenation ensuring to complete all your cosmetic needs under one roof. Most of Dr Bachhav's procedures are performed on site at the centre at college road Nashik.