Overview
A face-lift (rhytidectomy) is a cosmetic surgical procedure to create a younger appearance in your face. The procedure can reduce the sagging or folds of skin on the cheeks and jawline and other changes in the shape of your face that occur with age.
During a face-lift, a flap of skin on each side of the face is pulled back, and tissues below the skin are surgically altered to return the contour of the face to a more youthful shape. Before the flap is sutured closed, excess skin is removed.
A face-lift won't decrease fine creases or wrinkles in your skin or damage from sun exposure. Other cosmetic procedures can address the appearance or quality of the skin itself.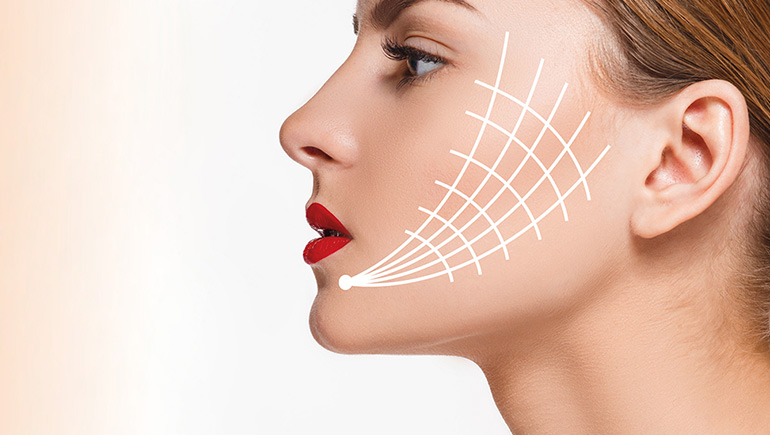 Why it's done
As you get older, the appearance and shape of your face is altered because of normal age-related changes. Your skin becomes less elastic and looser, and fat deposits decrease in some areas of your face and increase in others. Age-related changes in your face that may be reduced with a face-lift include the following:
Sagging appearance of your cheeks
Excess skin at your lower jawline (jowls)
Deepening of the fold of skin from the side of your nose to the corner of your mouth
Sagging skin and excess fat in the neck (if the procedure includes a neck lift)
Risks
A face-lift surgery can cause complications. Some can be managed with appropriate care, medication or surgical correction. Long-term or permanent complications, while rare, can cause significant changes in appearance.
The risks include:
Hematoma
Scarring
Nerve injury
Hair loss
Skin loss
What's the procedure for a facelift?
Facelifts vary depending on your desired results.
Traditionally, an incision is made in the hairline near the temples. The incision goes in front of the ear, down in front of and hugging the earlobe, then back to the lower scalp behind the ears.
Fat and excess skin may be removed or redistributed from the face. The underlying muscle and connective tissue are redistributed and tightened. If there's minimal skin sagging, a "mini" facelift may be done. This involves shorter incisions.
If a neck lift is also going to be performed, the excess skin and fat will be removed. The skin of the neck will be tightened and pulled up and back. This is often done through an incision just under the chin.
The incisions often have dissolvable sutures or skin glue. In some cases, you might need to return to the surgeon to have stitches removed. The incisions are made in such a way that they blend with your hairline and facial structure.
You'll often have a surgical drainage tube after surgery as well as bandages wrapping your face.
Recommendations
Facelift surgery is not recommended for anyone with serious medical problems, and the candidate should be in good mental and physical health.
Patients with high blood pressure and diabetes have a higher risk of complications.
Cigarette smoking and tobacco use increase the risk of complications after surgery. It can interfere with wound healing. A person who is considering a facelift should completely stop smoking or using nicotine products.
It is important to have reasonable expectations and to remember that a facelift will not stop the overall aging process.
Patients should not use taking aspirin or other blood thinners for at least a week before surgery.
Good skin elasticity and bone structure will give the best results.
Recovery
Bruising and swelling will be at their worst after 2 days, and they can persist for a few days.
Recovery normally takes around 2 weeks, and vigorous activity can resume after 4 weeks.
Sutures are removed about 5 to 10 days after surgery.
Incisions and bandages must be kept dry, and the patient should follow the specific instructions about bathing and washing.
It is important to follow the doctor's instructions, as this will speed the healing process and allow for the best possible result.
Numbness and muscle stiffness is normal for some time. Scars can take nearly a year to fade and tone down.
Avoiding smoking and limiting alcohol intake, stress, sun exposure, and contact with pollutants can all help extend the youthful appearance of skin.